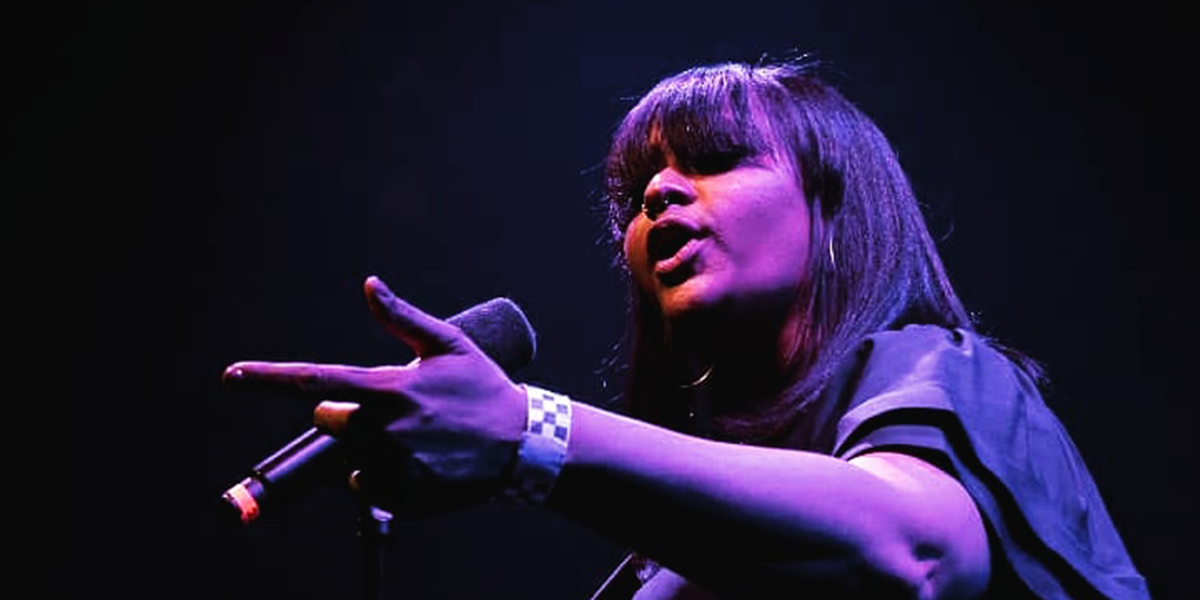 Lunchtime
Listening
Sessions
x SublimeLuv
Don't miss episode 2 of Lunchtime Listening Sessions with SublimeLuv! Amber Aliyah Williams aka SublimeLuv is a black queer womanist who always speaks her truth and believes "the personal is political." She is a Boston born and bred spoken word artist. She was educated in private and public local school systems and became an activist through words at an early age due to her contrasting experiences in those institutions. She has a Bachelor of Arts in Sociology from Simmons University. She has performed at the Museum of Fine Arts, Isabella Stewart Gardner Museum, the city of Quincy's first Pride celebration, and has been an active performer in The Femme Show since 2014. Through her art and future endeavors, she aims to empower women and non-binary people of the global majority to impact visibility and positive global change.
Curated by Lyndsay Allyn Cox, Director of Theatre Arts
We produce this event in order to play an important role in the amplification of BIPOC artistry. We aim to ensure that our programming reflects the type of programming our community needs. The Summer 2020 Listening Sessions are a series meant to evoke joy, healing, and celebration.
Program Statement
Black Lives Matter. There is simply no other way to put it. Black folx have been engaged in an ongoing revolution since 1619 when their ancestors were violently kidnapped from their homes. Century after century, decade after decade, year after year, month after month, day after day, minute after minute Black people in America fear for their lives, their freedom, their right to exist. This summer we turn our attention to Black artists who during this time of extreme pain, fear, and anger, use their artistry to find healing for themselves and others. Starting July 15, every first and third Wednesday between July and October, BCA will host a Lunchtime listening session with a local Black performing artist. These sessions are meant to be a source of healing and expression within the Black community and are in solidarity with the Black Lives Matter movement. We invite you to join us on the following dates to support these artists.