Photo by Nancy Bulma Fields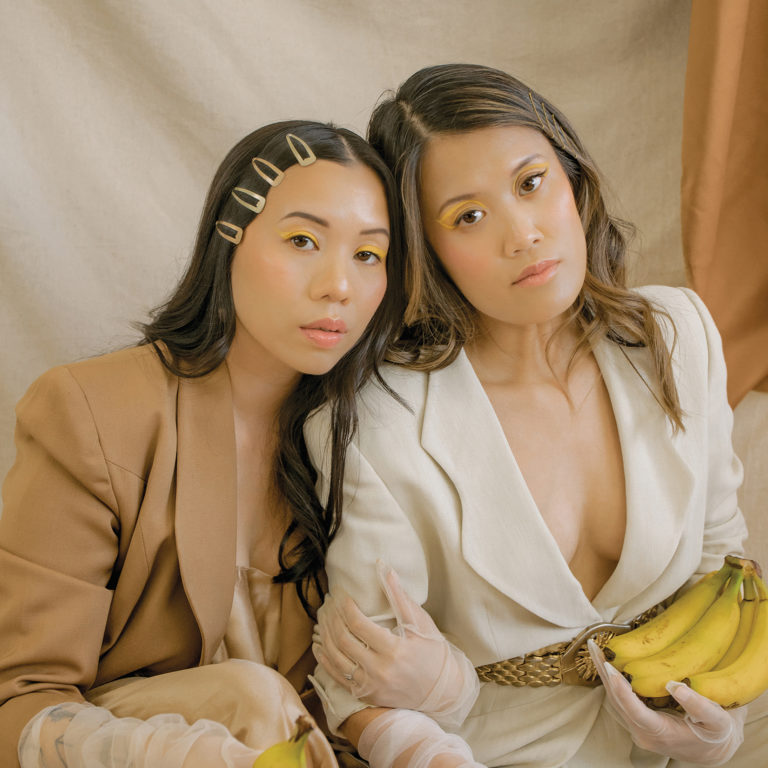 Spring 2020 Run of the Mills Resident
Artist Statement
Girl Magic Meets (GMM) was founded by Brenda Phan and Nancy Fields as a space where womxn empower each other through collaboration, photography, and sisterhood.
This platform is for womxn to use to explore and express their true selves with the support of like-minded individuals through themed photo shoot meetups and events centered around building community. We strive to create a safe space for womxn of all sizes, color, and ages to be able to come together and support each other.
Through this platform, we have built a network of creatives and artists of all gender, race, and ages. Our mission has expanded to provide a physical and social platform for the creative community to engage, share, and collaborate.
Tell us about your BCA Run of the Mills project happening April 24-25.
Girl Magic x BCA: Magic is a collective of artists, photographers, and creators based in Boston collaborating to create various installations that encourage the exploration of the open-ended question: What is your magic? Attendees are invited to be both a spectator and a collaborator. Interaction with the installations and other attendees is highly encouraged. Whoever you are, whatever you do, we believe you are the magic that makes what you do special.
As part of our programming, we are also curating a marketplace highlighting local, small, and women-owned businesses in the creative industries. We believe that creativity is not limited to artists, but something we all possess.
Photo by Nancy Bulma Fields
Tell us what inspires your work, and how that is expressed in your process and/or in the work you are making.
For GMM, the magic in our community derives from collaboration, from the unique perspectives of our community who come from all walks of life to come together and create something different each event. We are constantly inspired and amazed by the work that is produced during our events and those relationships that develop from the connections made through our events. This is what drives us to continue to make space, both online and physical space, for our community.
What about your process is uniquely you?
We believe collaboration is the main ingredient to make magic, which guarantees a unique experience each event. We view ourselves as facilitators, providing the framework for the collaboration to take place organically. Our events are loosely structured, based off of a "theme" and we welcome participants to contribute their ideas and vision, making it a very organic and interactive process.
Who does your art speak to? Are there communities you work within?
Initially we started as a women's empowerment group, but our work has intersected many different communities that include: women, womxn-identifying individuals, POC, women allies, and creators from different backgrounds.
Tell us about the most memorable/impactful piece that you have created.
Our most memorable experience was curating our first marketplace in March 2019. We invited a group of small, women-led, and local businesses from our community to sell their products; we had art installations; and hosted a dance party. There were a mix of familiar and new faces and that is when we realized that our message was reaching outside of our community and there was a need for more of these types of events to happen.
Tell us about your biggest art blooper moment.
Our biggest art blooper moment definitely had to be at our last meet up. We had more turnout than we expected so we had to scramble to put together another set up so people had plenty of space to work with. We never know how many people will show up to an event, so we end up surprised each time from all the support!